I've managed to get my hands on this super sexy machine to play with it for while. After a week of continuous usage, I think I am in love.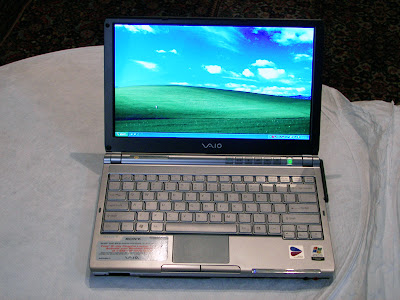 This model was released a couple years ago (I think) but has seen some hardware refreshes. One thing is for certain, this is one of the sexiest notebooks I've ever laid my eyes on. Leave it to Sony (and Apple) to design such slick-looking stuff. While not as tiny as the
Lifebook

P1510 I

reviewed recently
(it measures in at 27.17 cm x 19.55 cm x 2.8-2.1 cm), it is actually thinner by over three quarters of a centimeter at its thickest point. At that thickness (or rather lack of it), you gotta hand it to the designers to be able to cram in a built-in optical drive.